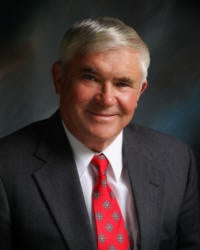 I have been a long-time resident in the Jerico Springs area where my wife Thelma and I presently raise cattle and farm. We have two sons and three grandchildren. I attended University of Missouri Columbia. I taught school for Stockton R-1 Schools for a year and then started a Home Building Company, which I ran until 1983. At that time, I joined Carpenters Local 311 in Joplin, MO and worked as a carpenter and supervisor until retirement in 2004.
I am an active Farm Bureau Member and serve on the Cedar County Farm Bureau Board. I also have past experience as a Road District overseer, University of Missouri Extension Council, Stockton R-1 Board Member and Little League Baseball Coach.
During the past three years as a Director for Sac Osage Electric Cooperative I have taken all the director courses required to become a Certified Credentialed Director. As a director I will continue to strive having reliable electric power source at affordable rates available for today and for the future. Thank you for your trust and support.