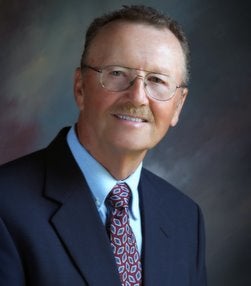 My name is Gene Brockus.  I was born and raised in Independence.  After graduation from High School, I served in the United States Air Force, later becoming an electrician on commercial construction.  I worked several years in the KCPL power plants.  In 1975 my family and I moved to St. Clair County where we began a cow-calf operation on our farm.  I worked as Plant Services Director at Sac Osage Hospital for twelve years, later retiring from the electrical trade in 1999.
My wife and I have two children and seven grandchildren who keep us involved in school, church and community activities.  A priority in our lives has been to work toward improving life for others.  I am currently a member of the Vista Road district and Optimist Club in Osceola.
I have a keen interest in power generation and the distribution industry.  I consider it a great honor to represent the patrons of District 6.